Have you ever laughed until your sides ached? Well, if it has been awhile take time to play with your children. Give yourself permission to have a wonderful experience listening and laughing with each child.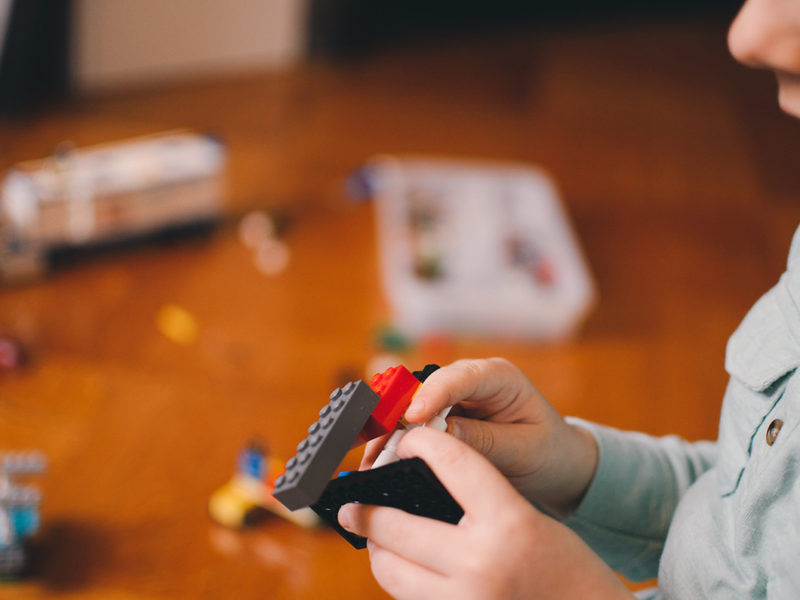 In today's world of trying to balance work and home schedules, parents find it hard to spend quality time with their children. It is essential for parents to make the best use of the time they have with their children. Your child needs time to be with you to relax and play.
"When you asked me what I did in school today and I say, 'I just played.' Please don't misunderstand me. For you see, I am learning as I play. I am learning to enjoy and be successful in my work. Today I am a child and my work is play." Anita Wadley, 1974
Lots of playing with children builds lasting bonds. Playing allows parents to appreciate the uniqueness of each child. Playing with your children can be a stress reducer. Laughing and relaxing are important to your own well-being as well as your children.
Keep in mind that parents are their children's first and favorite playmates. From the very beginning of your child's life, she is engaging in play with you, whether following your face as you move it slowly from one side to the other or listening to your voice as you sing to her during a diaper change. Children love it when you are "silly" with them in play, and learn social skills by modeling your behavior. Over the years your children may have lots of fun toys to play with, but they don't compare to you.
Play allows children to develop their imagination, dexterity, and physical, cognitive and emotional strength. Play is important to healthy brain development. It is through play that children at a very early age engage and interact with the world around them. Play allows them to explore new things at their own pace, master physical agility, learn new skills and figure things out in their own way. During play with others, children learn leadership skills by directing the action or by following a leader.
"Over the years your children may have lots of fun toys to play with, but they don't compare to you."
Children do not do this all at once. Each child's behavior in play develops in stages:
Onlooker Behavior: Watching what other children are doing, but not joining in the play
Solitary Play: Playing alone without regard for others; being involved in independent activities like playing with blocks or other materials
Parallel Activity: Playing near others but not interacting, even using the same play materials
Associative Play: Playing in small groups with no definite rules or assigned roles
Cooperative Play: Deciding to work together to complete a building project or pretend play with assigned roles for all of the members of the group
Safety is of the utmost importance.
Toys should be:
Well made with no sharp parts, splinters or broken pieces
Strong enough to hold the child's weight
Non-toxic and lead-free
Shatterproof and easily cleaned
Non-electric
Checked frequently for safety
Out of children's reach if they have small parts
Properly supervised by adults
Play is a cherished part of childhood that offers children important developmental benefits and opportunities to fully engage with their children. Play starts in the child's infancy and ideally, continues through her life. Play is how children learn to socialize, to think, to solve problems, to mature and most importantly, to have fun.
Parental involvement in a child's world of play is not only beneficial for the child but is extremely beneficial to the parent. Playing with children establishes and strengthens bonds that will last forever. Parent-child pay opens doors for the sharing of values, increases communication, allows for teachable moments and assists in problem solving. Finally, it allows the parent to view the world through the eyes of a child once again.
References
American Academy of Pediatrics (2007). The Importance of Play in Promoting Healthy Child Development and Maintaining Strong Parent-Child Bonds.
Anderson-McNamee, Jona K.(2010).The Importance of Play in Early Childhood Development. Montana State University Extension
Child Action, Inc.(2007).The Importance of Play Activities for Children
Durden, Tonia, Early Childhood Extension Specialist, Gerdes, Jennifer., Poppe, Lisa, Extension Educator. Play and Learning in the Primary Years